The local real estate market remains very hot with extremely low inventory and prices that are rising faster than anywhere else in the country. However, that rate of price growth appears to be cooling from last year, dropping to its slowest pace in three years. Predictions of more interest rate hikes may further limit price increases. Those considering to sell their home may want to take advantage now of this perfect storm of record-low inventory and record-high prices.
  KING COUNTY

If you'd like information on your specific neighborhood, give me a call and I'll be happy to send you a report.
IN THE KNOW a few things I think you'll like:


Eastside Equestrian Life Business of the Month for February 2017
First of a 3 Part Series on Luxury Scents
Since February is the month dedicated to love I thought it fitting to start a 3 part series on the power of fragrance and the role it plays in our lives. It's no secret that scent is a huge mood inducer. Ask any horse person what their favorite scent is and I'll bet half will say, bar none, the scent of their tack room, and the other half will say their horse's muzzle. My husband often jokes that if he could bottle the scent of my horse for me he would. It's not an all-together outrageous idea. What if we had perfume or a scent for our home that would induce the same pleasure we feel when putting tack soap to leather or riding through the woods on an early spring morning?
It seems I'm not the only one wondering if it's possible to capture this elusive serotonin enhancing fragrance. Lately, I've definitely noticed a trend in perfumes, candles and home fragrance. Tom Ford has several fragrances heavy in top notes of tobacco which throw a distinctly "horsey" vibe.  Everywhere I look I see candles named after whisky, oak and green grass. But who has achieved the perfect fragrance that tips our olfactory senses into the nirvana that is our barn without being too, well, how should I put this, manure-y?  I went on a quest to find out. Stay tuned as our next two issues will be dedicated solely to capturing the perfect personal fragrance for our home and equestrian lifestyle.

Just Listed 
Offered at $850,000
Beautifully balanced equestrian home just over 5 acres. Vaulted ceilings & large rooms create open & airy spaces & blend seamlessly with outdoor oasis. Gigantic kitchen complete with granite overlooks pastures where happy horses play. Beautifully remodeled master bath with walnut cabinets & lush granite. Freshly refinished hardwoods, new carpet and paint. Lovely 4 stall barn and access to miles of DNR trails. Huge shop with extra heated room wired for 220. Minutes to downtown Snohomish.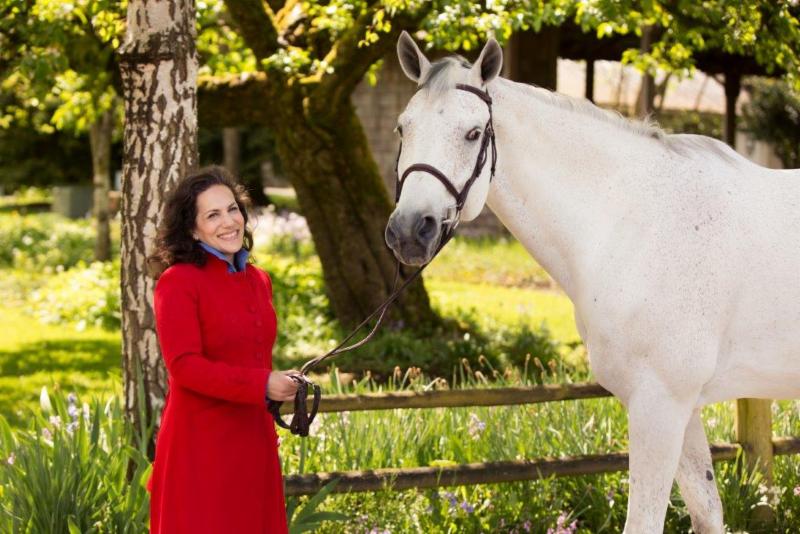 KiamaLise Herres  | Broker
Mobile: 206.679.5322
Office: 425.462.8000
Email: kiama@windermere.com
If there is any additional information I can get you, please give me a call.