High demand and low supply made it the market's hottest August since records began in 2000. Sparse inventory was again the norm, as were multiple offers. However, brokers are cautioning sellers to price their homes correctly. Most buyers have been in the market a long time and are well educated. Overpriced listings are not getting showings or offers. In some rare good news for buyers in this heated market, mortgage lenders are relaxing some standards to make it 
easier to buy a home
.

If you'd like information on your specific neighborhood, give me a call and I'll be happy to send you a report.
Gallaghers' Where U Brew in Edmonds
I had the pleasure of meeting Marcie Kretzler of Gallaghers' Where U Brew in Edmonds last year when I got the inspiration to make my own wine for a school fundraiser. As Marcie walked me through the process of finding my signature wine, bottling, corking and labeling it, we found we had more in common than just the love of a nice red. Marcie is an avid horse woman who not only has her own lovely mare, Poco's Ebony Diamond, but has a wonderful donation program at Where U Brew which benefits a local horse rescue.
Gallaghers' Where U Brew donates all their "spent" grain from their beer making to a woman who runs a local horse rescue.  After the grains have been cracked open and steeped in hot water (similar to making tea) what are left are called "spent" grains. These grains are easy to digest, lack sugar and are high in protein and help in the recovery process for neglected horses.  Way to use all the resources while helping your community Marcie!
| | |
| --- | --- |
| | |
| | Poco's Ebony Diamond "Dee Dee" |
Another way Marcie incorporates her love of horses into her work is with her very popular, Black Horse IPA, which she created in honor of her 25 year old mare, Poco's Ebony Diamond (or Dee Dee as she's known around the barn).  Black Horse IPA is a smooth, roasty black IPA. Although it's malty and rich it still has a hoppy bitter bite to it. A great IPA to welcome the Autumn season!
October marks Marcie's 3rd anniversary of owning Gallaghers' Where U Brew. To celebrate Gallaghers' will have their first Wine Club meeting on Sunday, October 8, from 1PM-3PM. There will be tastings of different blends and varietals along with some food pairings.  The wine club is designed to bring wine lovers together to make wine, and make new friends! Besides receiving up to 16% discount on the kits, you can swap out bottles with others to give yourself a variety of delicious bold reds (Cabernets, Sauvignon, Nebbiolo, Brunello) or blends (Montepulciano, Sangiovese, Amarone) as well as dry Chardonnays, Viogniers, and sweeter varieties such as Gewurztraminer and Riesling. Many more varietals to choose from! Each kit produces 28 – 30 bottles of fine wine, and the meetings will be quarterly. No fee to join!
Be sure to check out Gallaghers' Where U Brew on line or give Marcie a call to sign up and spend this Fall creating your perfect signature wine for gift giving or to enjoy yourself. Maybe name one after your favorite equine friend! I think my next one will be a sweet Riesling named after my little white mini Sugar. Cheers!
GALLAGHERS' WHERE U BREW
180 W Dayton, STE 105
Edmonds, WA 98020
IN THE KNOW a few things I think you'll like:
FEATURED LISTING 
2302 50th Ave NW, Gig Harbor 98335
Take a step back in time to an era of simple beauty. Rolling hills, fence lined pastures and a turn of the century Dutch Colonial farmhouse to call home. Light filled rooms overlooking 21 acres with over 28 stalls, 1 covered arena and 2 outdoor arenas and hacking trails. Main home boasts updated kitchen and bath, 2 bedrooms and a hunt club sitting room. Farm kitchen opens to a large dining and living area. Guest house has additional 1200 sq. feet. and 2 bedrooms. Movie tour speaks to the magic of this farm.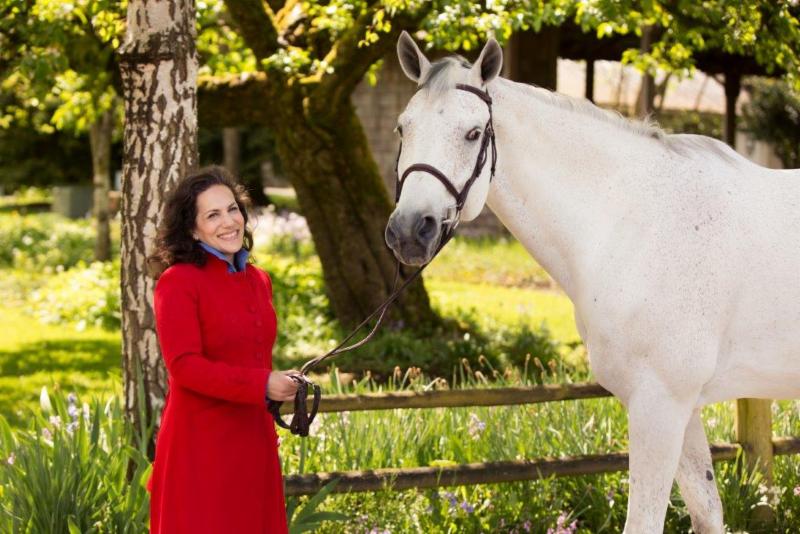 KiamaLise Herres – Broker
If there is any additional information I can provide, 
please don't hesitate to give me a call.